Wednesday 7 June, 2023
Hotels of Cliste Hospitality partner with IMNDA to launch short breaks initiative thanks to Climb with Charlie
Cliste Hospitality are delighted to announce that their portfolio of hotels, The iNUA Collection, are launching a new partnership with the Irish Motor Neurone Disease Association (IMNDA) aimed at providing short breaks to individuals and families affected by Motor Neurone Disease (MND), with thanks to funds from the Charlie Bird Development Fund. The fund was set up from monies raised from the phenomenal Climb with Charlie initiative, and this is one project of many that the fund hopes to assist – by providing people living with MND and their loved ones effortless support and additional care.
As part of this partnership, our hotel portfolio together with IMNDA will provide hotel break experiences to those living with MND and their families, assisting them to make cherished memories together as well as providing relief breaks for family carers of those with MND, giving them the opportunity to take time out from what can often be a stressful journey.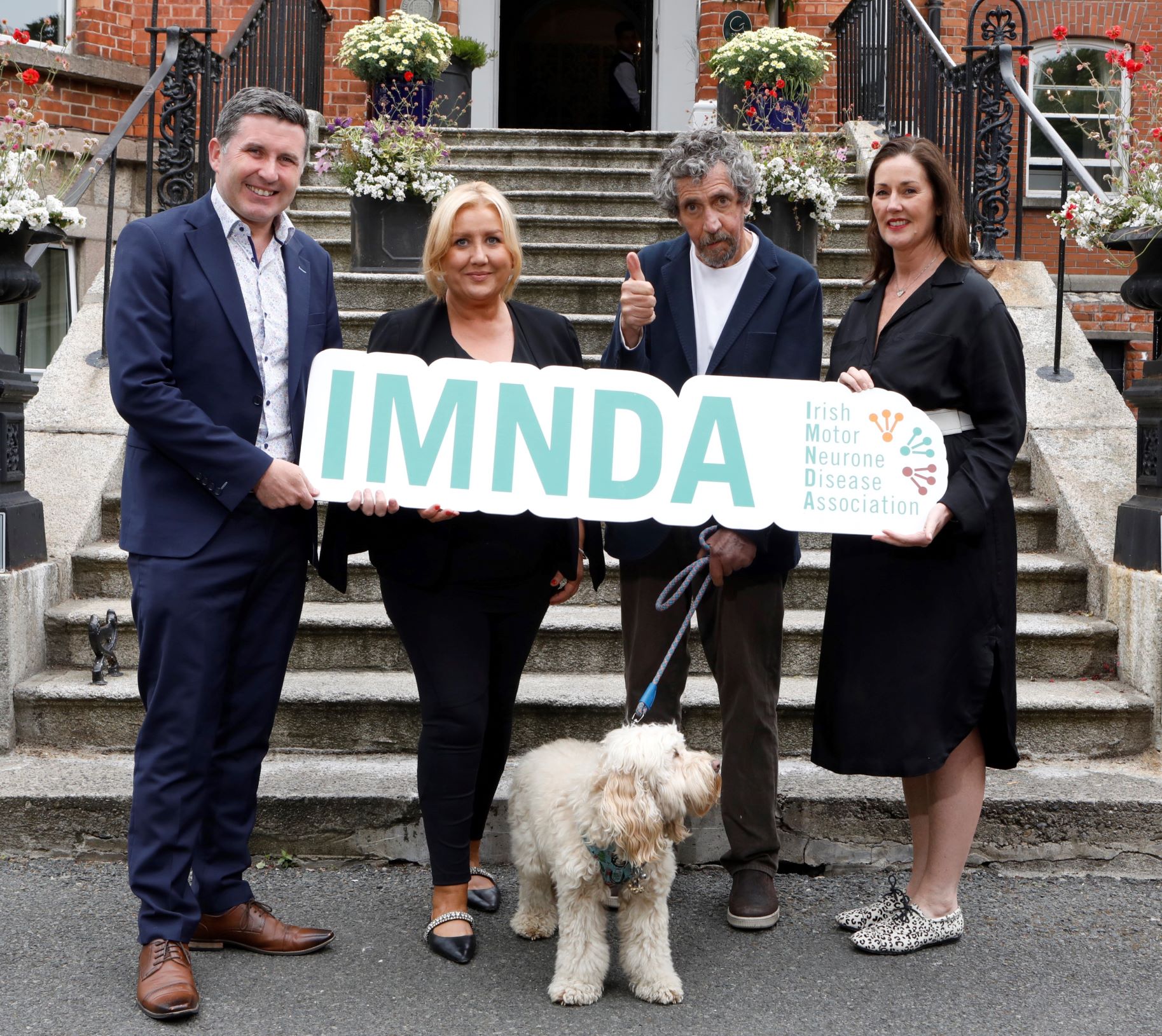 Accommodation will be provided in some of The iNUA Collection portfolio of hotels across Ireland, including the Radisson Blu Hotels in Cork, Athlone, Limerick and Sligo, Tullamore Court Hotel, Fairways Hotel Louth, Hillgrove Hotel & Spa and five-star Muckross Park Hotel & Spa. Each location will offer guestrooms with fully accessible services, accessible dining venues and public relaxation areas, along with tailored experiences based on guests' needs.
IMNDA will provide a grant for a hotel stay away from home for those living with MND and/or their families, to take a well-deserved break in a comfortable and convenient location, through the Charlie Bird Development Fund. This incredible fund was created following a national consultation process with the MND community, thanks to Charlie and Claire Bird, and everyone who climbed and donated towards Climb with Charlie in April 2022. The overarching objective of the fund is to provide the necessary supports to help those with MND live as independent a life as possible in their own home and within their own community. More access to IMNDA nurses, access to voice banking, support with travel and transport, support for carers and access to respite care were also top of the list for those living with MND.
"We're excited to partner with IMNDA to provide memory-making breaks and carer breaks to those living with Motor Neurone Disease and their families," said Brenda Murphy, Group Director of Revenue, PR & Marketing at Cliste Hospitality & The iNUA Collection, "We believe that everyone deserves a break from their everyday challenges and struggles, and we're honoured to be able to help in providing some respite and relief and to assist in creating lasting memories."
The Irish Motor Neurone Disease Association echoed the sentiment, expressing their gratitude for the support of The iNUA Collection. "Part of what we do at IMNDA is not only to support those living with MND, but also those closest to them who are impacted by the diagnosis. We are immensely grateful to Charlie Bird for his tireless fundraising efforts, and to The iNUA Collection, who have been tremendously supportive throughout our engagement to date," said Jonathan Healy, IMNDA Chair.
"I am so happy that part of the funds from Climb with Charlie are being used for this purpose," said Charlie Bird. "I am very thankful to The iNUA Collection for joining up with IMNDA to provide this short break initiative. Motor Neurone is a dreadful disease for people living with it and indeed for their carers as well, so anything that can give people a short break is a lovely idea. I always wanted the funds raised from Climb with Charlie to directly benefit those who are suffering from this terminal illness and also those who are caring for them, so — well done, I love this initiative and please, please, I would encourage anyone experiencing MND to go for this lovely short break. I know what people with MND are going through as well as those who are caring for us, and I believe even a short break would be welcomed and of benefit."
Motor Neurone Disease (MND) is a progressive neurological condition that attacks the motor neurones, or nerves, in the brain and spinal cord. This means messages gradually stop reaching the muscles, which leads to weakness and wasting. MND strikes people of all ages and currently there is no cure, however symptoms can be managed to help the person achieve the best possible quality of life. On average one person per week is diagnosed with MND in Ireland.